FROM THE PRESIDENT'S DESK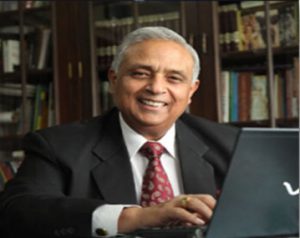 It is really a matter of great pride that D.A.V College for Girls, Yamuna Nagar has been providing a value based education keeping the ancient Vedic heritage in mind. As you are aware that D.A.V organization has set high standards in education and also maintaining a balance between Vedic wisdom and modernity, I am happy that the D.A.V College for Girls , Yamuna Nagar is trying to fulfilling the mission of DAV organization by imparting knowledge and building Vedic values to the students.
I wish the students of the college will utilize all the educational opportunities provided by the college for their holistic development. I am sure that the college would continue in educating the students to face the challenge of the future boldly and build a strong character.
Once again I congratulate you and your staff for doing such a wonderful service to the society and the nation.
DAV Managing Committee Office Bearers for the Year 2020-2022