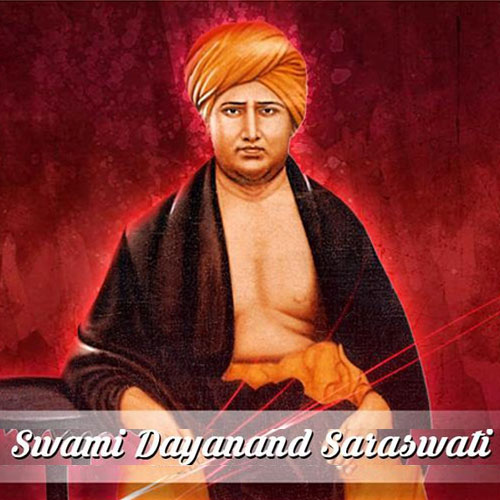 SWAMI DAYANAND SARASWATI JI (1824-1883)
"Give the world the best you have, and the best will come back to you."
The Indian society was in the state of cultural, social and political flux when Maharishi Dayanand Saraswati was born in 1824. He grew up in an environment of changing cultural values, political subjugation, social discrimination where he witnessed abject poverty, caste inequity, superstition, religious bigotry and social oppression of women and marginalized sections of society. He observed the evil shackles that bound the nation and began to question the authenticity and authority of all the dogmatic beliefs and ideas, thus paving a way for scientific rational approach to life, based on free thinking and social justice. The courageous young man stood up openly against all the social evils such as discrimination on grounds of caste, creed, sex, economic status and social bigotry, male chauvinism and religious dominance of higher castes over the backward castes and classes.
MAHATMA HANS RAJ JI (1864–NOVEMBER 14, 1938)
Lala Hansraj, also known as Mahatama Hansraj, was an Indian educationist and a follower of Arya Samaj movement founder, Swami Dayanand. He founded, with Gurudatta Vidhyarthi, the Dayanand Anglo-Vedic Schools System (D.A.V.) in Lahore in 1886, where the first D.A.V. school was set up in memory of Dayanand who had died three years earlier. He was also a compatriot of freedom fighter Lala Lajpat Rai. Hansraj served as the principal of D.A.V. College for 25 years, and committed the rest of his life in social service. Hansraj was born in a small town, Bajwara, in Hoshiarpur district, Punjab on 19 April 1864. His father died before Hansraj was 12 and thereafter he was looked after and educated by his elder brother. Subsequently his family moved to Lahore where he joined a missionary school. Meanwhile, he heard the lecture of Swami Dayanand and this changed his life course forever.  Another was the great emphasis he laid on women education. Lastly, true to the egalitarian basis of Arya Samaj philosophy (as conceived by Maharishi Dayanand), Mahatmaji believed in equality for all students irrespective of their caste, colour or creed were welcome to join the DAV institution.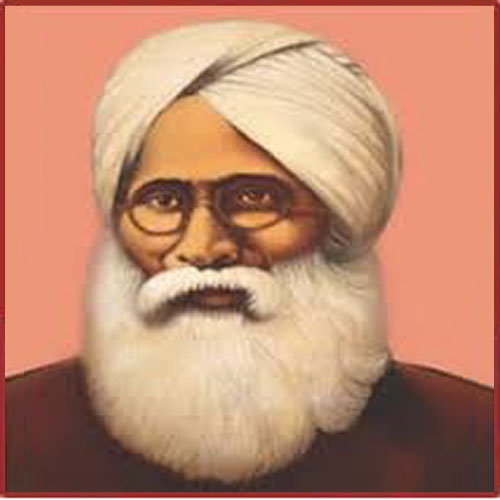 MAHATMA ANAND SWAMI JI (1883-OCTOBER 24, 1977)
Mahatma Anand Swami, earlier named as Khushal Chand was born at Jalalpur Jattan, in Pakistan. His name needs no introduction, as he raised himself to the fame at International level because of his unparalleled contribution to the cause of spirituality. He was a strong pillar of Arya Samaj and DAV movement in the country. He was a well known personality who became instrumental in spreading the principles of DAV throughout the country. He was the leader, facilitator, editor, architect of DAV movement of his times. He served the community on behalf of DAV and Arya Samaj at the time of Moplah riots (1921) and Kohat riots (1921). He organized relief camps at Quetta and Bihar (1934-35). He was the third dictator of Hyderabad Satyagrah (1937). He worked as President APP Sabha for more than 25 years and as secretary for more than 20years.He collected lakhs of rupees for Arya Samaj and DAV institutions.