ACADEMIC CALENDAR
by
KURUKSHETRA UNIVERSITY, KURUKSHETRA
(Established by the State Legislature Act XII of 1956)
NOTIFICATION
It is notified that the Admission Committee of the University vide its Resolution No.2 dated 18.04.2017 has approved the Schedule of Academic Calendar for the University Teaching Departments/Institutes and its maintained/affiliated Colleges for the Session 2017-18 as under :-
 UNDER-GRADUATE COURSES
| | |
| --- | --- |
| EVENT | DURATION |
| Admissions | 01.07.2017 to 14.07.2017 |
| 1st Teaching Term (Odd Semester) | 15.07.2017 to 14.10.2017 |
| Vacation-I | 15.10.2017 to 22.10.2017 |
| 2nd Teaching Term (Odd Semester) | 23.10.2017 to 13.11.2017 |
| Examinations | 14.11.2017 onwards |
| Winter Vacation-II | 18.12.2017 to 31.12.2017 |
| 1st Teaching Term (Even Semester) | 01.01.2018 to 27.02.2018 |
| Vacation-I | 28.02.2018 to 04.03.2018 |
| 2nd Teaching Term (Even Semester) | 05.03.2018 to 28.04.2018 |
| Examinations | 30.04.2018 onwards |
| Summer Vacation-II (2017-18) | 19.05.2018 to 01.07.2018 |
POST- GRADUATE COURSES
| | |
| --- | --- |
| Admissions | 01.07.2017 to 19.07.2017 |
| 1st Teaching Term (Odd Semester) | 20.07.2017 to 14.10.2017 |
| Vacation-I | 15.10.2017 to 22.10.2017 |
| 2nd Teaching Term (Odd Semester) | 23.10.2017 to 17.11.2017 |
| Examinations | 18.11.2017 onwards |
| Winter Vacation-II | 18.12.2017 to 31.12.2017 |
| 1st Teaching Term (Even Semester) | 01.01.2018 to 27.02.2018 |
| Vacation-I | 28.02.2018 to 04.03.2018 |
| 2nd Teaching Term (Even Semester) | 05.03.2018 to 28.04.2018 |
| Examinations | 30.04.2018 onwards |
| Summer Vacation–II (2017-18) | 19.05.2018 to 01.07.2018 |
Note :
The next academic Session 2018-19 will start from 02.07.2018.
If the number of teaching days falls less than 180 days (90 days in each semester) in the academic session 2017-18 due to some unforeseen reasons, it would be the responsibility of each Department/ Institute/College to make good the loss by arranging extra classes.
In case results of the Even Semester are not declared in time, provisional admission in case of ongoing Semesters will be made and classes may commence w.e.f. 15th July, 2017 of U.G. and 20th July, 2017 of P.G. courses.
The examinations of 6th Semester of U.G. be started w.e.f. 20.04.2018 onwards and other examinations be started w.e.f. 30.04.2018 onwards.
The State Universities are authorized to make minor changes/adjustment according to their local condition at their own level, keeping in view the condition of minimum 90 teaching days in each semester.
COLLEGE CALENDAR 2017-2018
FUNCTION /ACTIVITY
"UDAAN" Part-X- The Journey Continues
(Under Women Studies Centre) April 2017-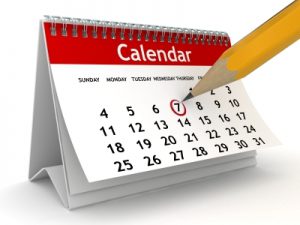 March 2018
(i) Nutritional Anaemia and its remedies.
(ii) Awareness to eradicate the use of vulgar and abusive language
(iii) 'Donate Blood' a Motivational Move.
(iv) Legal Literacy, Right to Information and Women Rights Programme.
(v) Sewing and Embroidery Training in the village Munda Majra.
(vi) Regular General Counseling of the hostel students.
(vii) Awareness Programme POCSO -Act 2012 in the Govt. Schools.
(viii) Advance Coaching in Science Subjects for students of Govt. Schools.
(ix) Training of Co-curricular Activities e.g. Cosmo, Dance, Yoga, Fashion Designing, Cooking and Bakery for the
inmates of Balkunj, Yamuna Nagar and Udyan Care, Delhi.
(x) Special Counseling Services for the inmates of Balkunj with the help of Psychology Department.
(xi) HIV and AIDS Awareness Programme.
(xii) Tree Plantation
(xiii) Documentation
(xiv) Street to School Campaign
Computer and Mobile Literacy Programme April 24 – May 13, 2017
Free Yoga Camp for different age groups May 2017 – June 2017
Summer Camp May 15 -June 14,2017
Computer Literacy Programme for senior citizens Group-I May 15-May 30, 2017
Group – II December 2017
(i) Commencement of July 15, 2017
Ist, 3rd & 5th Semester
(ii) Principal's Address to the Students
(iii) Staff Meeting
Hostel Parent Teacher Meet July 14, 2017
Yoga and Meditation Classes for all the students July 24, 2017 – April 2018
(i) Inaugural Hawan July 29, 2017
(ii) Freshers' Party (Teachers/Students)
(i) Flag Hoisting Ceremony m August 15, 2017